The Inclusionist: Approved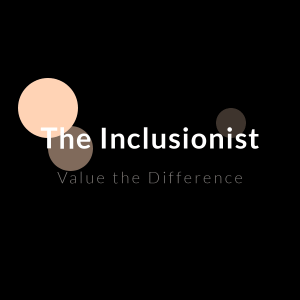 The Inclusionist is an Erasmus+ youth project financed by the European Union. There are 5 countries participating: Albania, Italy, Republic of North Macedonia, Romania and Serbia.
The aim of the project is to create a partnership between public and private organizations, experienced in working with youth with disabilities (YwD) and youth with fewer opportunities (YwFO), so that partners can carry out activities and develop comprehensive methodological tools of inclusive education adapted to these categories. Some of the partners are also experienced in adaptive sport activities that will share their experience with the others.
To achieve its aim, the project will have two main activities: a training course and a youth exchange.
The first main activity, the training course, takes place in Cluj-Napoca and the mountain resort Băișoara (West-Carpathian Mountains), Romania, starting on November 2 and ending on November 9, 2019 (travel days included).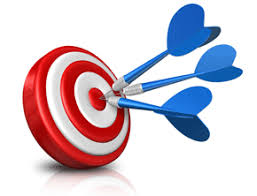 OBJECTIVES OF THE PROJECT:
Sharing and developing methods to enhance the social inclusion of 10 YwD and 10 YwFO coming from 5 different countries (Romania, Serbia, Italy, Albania, Republic of North Macedonia) through non-formal learning and adaptive sport within a 7 day youth exchange held in Tirana;
Developing the capacities of 25 youth workers from the 5 different countries to address YwD and YwFO as specific targets within a 7 day training course in the inclusive education field held in Cluj-Napoca and Băișoara, Romania;
Enhancing the self-esteem, pro-activeness, acquiring soft and transversal skills of 10 YwD, 10 YwFO and 10 non-disabled/non-marginalized youth coming from 5 different countries through non-formal learning and adaptive sport;
Raising awareness about inclusion of marginalized youth among 25 youth workers;
Promoting the international mobility of 30 young people, out of which 20 are marginalized youth from 5 different countries inside and outside the Erasmus+ programme.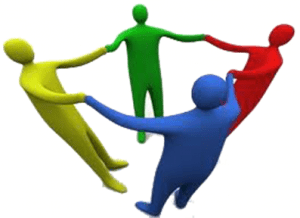 PARTICIPANTS TO THE TRAINING COURSE:
The training course is addressing the needs of youth workers and youth leaders with and without disabilities. 25 youth workers (5/country), age 18+ and 5 accompanying persons (1/country), age 18+, will attend the activity. Out of the total number of participants there will be:
5 youth workers (1/country), age 18+, fully disabled (sensory) who cannot attend independently the activity, cannot travel alone and cannot access materials, and free time without their personal assistant, so we count 5 personal assistants (1/country), age 18+;
20 youth workers (4/country) with fewer opportunities such as Roma community, abandoning the schools, rural areas, economically disadvantaged (unemployed parents and low incomes);
The selection of all participants is based their motivation and relevant experience (a CV is required). There will be a common application form for all partners. Each partner organization is responsible to identify and select participants by a set of common criteria:
For all participants:

Citizens or legal residents of Albania, Italy, Republic of North Macedonia, Romania or Serbia;
Age 18+;

For the youth workers:

Active in one of the partner organizations;
Working with youth, preferable 6 months experience with youth with disabilities and with fewer opportunities, some of them with and others without experience in working with disabled youngsters;
In the need of upgrading their knowledge/skills regarding the way they can empower/involve marginalized youth in community life;
Experienced or ready to learn, about the social inclusion of marginalized youngsters (YwD/YwFO);
Eager to apply the knowledge/skills learnt in the training course if chosen to be youth leaders for the upcoming youth exchange;
English language speakers (at least level B2), since English is the official language of the project;
Ready to attend all the TC activities;
Ready to be involved in the dissemination activities, promotion and visibility of the project.
Ready to share their personal and professional experience;

For the accompanying person:

Experienced in guiding disabled persons.
Able to use English as working language.
Participants will have the opportunity to contribute at any session of the training course.
During the intercultural evenings, participants will be asked to bring and present pieces of their culture (music, food, dance, data, pictures, collages, etc.) in an inclusive way.
All project activities are based on non-formal education methods and tools (working groups, debriefings, free discussions, role plays, workshops, teambuilding exercises, games, energizers, reflections, study visits, presentations etc.), which encourage active participation of each participant in the sessions. The whole learning methodology will be adapted to the needs of all the participants and will be inclusive with regard of the disabled ones. The two trainers will choose those methods and tools, which involve equally and actively each participant. 
The activities of the training course will take place in Cluj-Napoca (the first 3 days) and the West-Carpathian Mountains, Baisoara resort and the Salt Mine Turda (the last 3 days).
In case you are interested in participating to the training course, you can find the info pack here.
For any further information, please do not hesitate to contact the organizers: office@babilontravel.net.